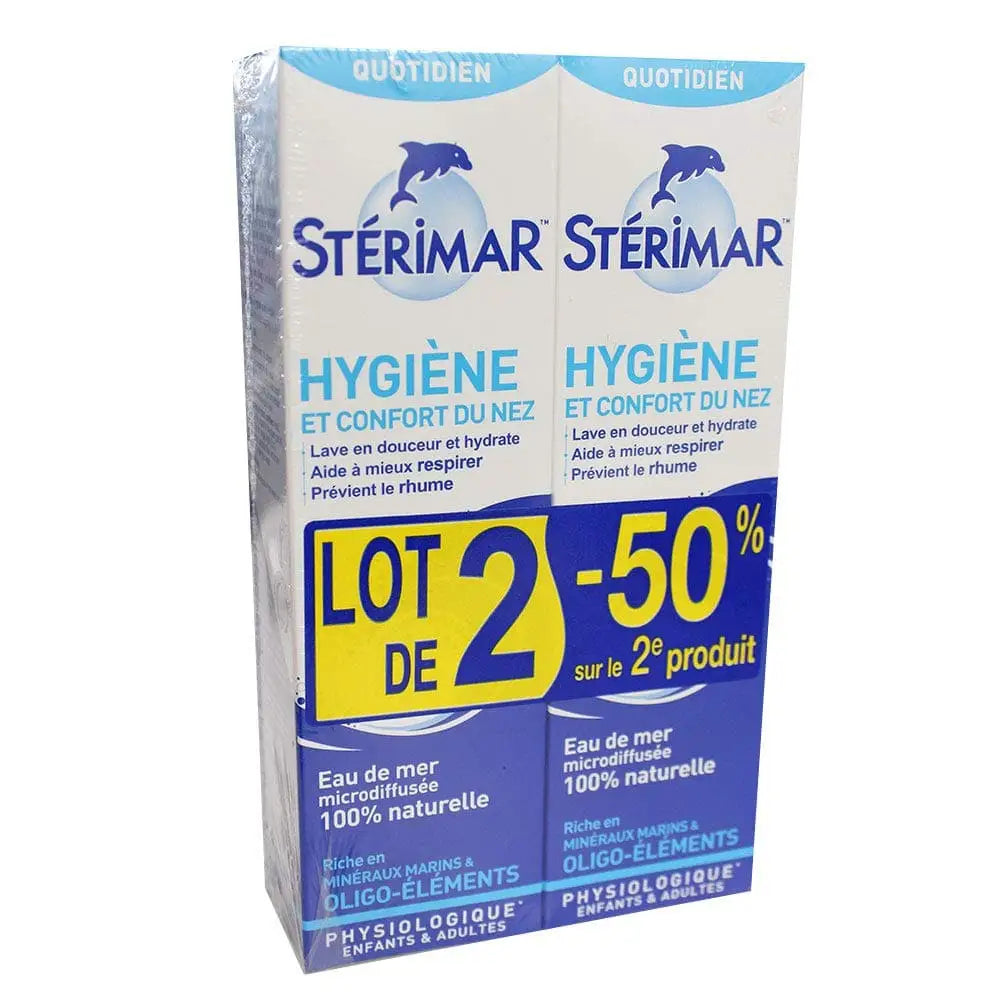 Buy at least 3 products for international free shipping!
Sterimar Nasal Hygiene Set of 2x100ml
American express

Apple pay

Diners club

Discover

Facebook pay

Google pay

Master

Paypal

Shopify pay

Venmo

Visa
Say goodbye to the sniffles with this nasal hygiene set from Sterimar. The two 100ml bottles provide an effective and natural way to keep your nose clear of excess mucus and bacteria. With their convenient travel size, you can now take them anywhere! Use the Sterimar Nasal Hygiene Set every day for healthier nasal passages and maintain your well-being wherever you go. nasal hygiene, Sterimar, mucus, bacteria, travel size
We, as Beauty Care Bag, do our best for our customers to experience the return and delivery processes painlessly. You can check our Return & Delivery process by clicking here.