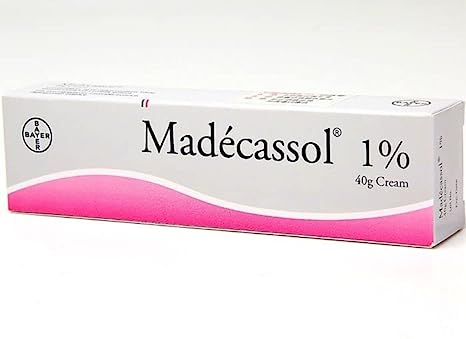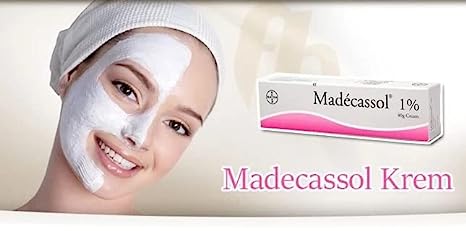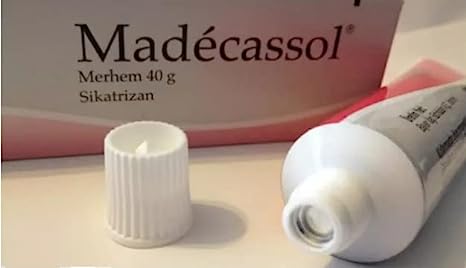 Buy at least 3 products for international free shipping!
American express

Apple pay

Diners club

Discover

Facebook pay

Google pay

Master

Paypal

Shopify pay

Venmo

Visa
Experience Rapid Relief with Madecassol Cream 40 Gr
Discover the exceptional power of Madecassol Cream 40 Gr, a topically applied solution meticulously tested for skin inflammation and irritation. This marvel, featuring the potent anti-inflammatory agent Madecassol, provides quick relief and enduring healing for sensitive or problematic skin. Witness a noticeable enhancement in both skin texture and inflammation as you incorporate Madecassol Cream into your skincare routine.
Key Features:
Clinically Proven Formula: Rely on a cream subjected to thorough clinical testing for optimal outcomes.
Swift Anti-Inflammatory Action: Experience rapid relief with Madecassol's potent anti-inflammatory properties.
Sustained Skin Healing: Enjoy not only immediate comfort but also a lasting improvement in skin health.
Why Opt for Madecassol Cream 40 Gr?
Madecassol Cream distinguishes itself as a dependable solution for individuals seeking effective relief from skin inflammation and irritation. With a clinically proven formula and the powerful anti-inflammatory Madecassol, this cream ensures both swift and enduring healing. Whether you're dealing with sensitive or problematic skin, Madecassol Cream stands out as your preferred choice for noticeable results.
Application Guidelines:
Prep Your Skin: Begin with clean, dry skin.
Apply Gently: Delicately apply Madecassol Cream to the affected areas.
Massage In: Massage the cream into the skin until it is fully absorbed.
Experience the Difference: Allow the cream to work its magic for noticeable relief and improvement.
Choose Madecassol Cream 40 Gr for a trusted solution prioritizing your skin's health and well-being.
We, as Beauty Care Bag, do our best for our customers to experience the return and delivery processes painlessly. You can check our Return & Delivery process by clicking here.