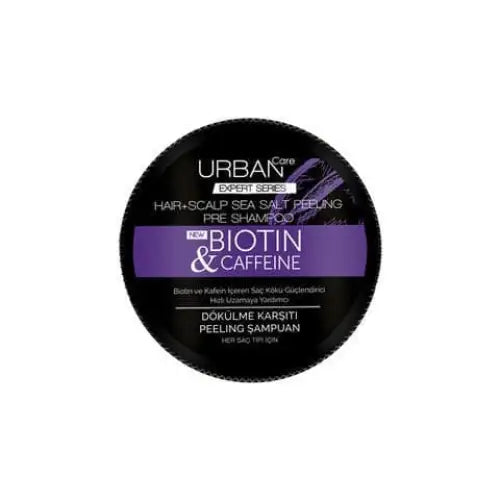 Buy at least 3 products for international free shipping!
Urban Care Expert Biotin & Cafein Peeling 200 ml
American express

Apple pay

Diners club

Discover

Facebook pay

Google pay

Master

Paypal

Shopify pay

Venmo

Visa
- Before shampooing, sea salt is an effective hair peeling that helps against shedding and helps to grow.-
- It purifies the oil and dirt accumulated in the roots of the hair.
- Sea salt crystals, biotin and caffeine in its content help to minimize hair loss by strengthening the hair. .
- Supports vitality and natural shine to the hair.
How to Use: Apply by massaging the scalp for 5 minutes once a week. Then rinse.
Recommendation: After applying the hair peeling, wash your hair with hair care shampoo.
Who Can Use: It is suitable for all hair types.
We, as Beauty Care Bag, do our best for our customers to experience the return and delivery processes painlessly. You can check our Return & Delivery process by clicking here.