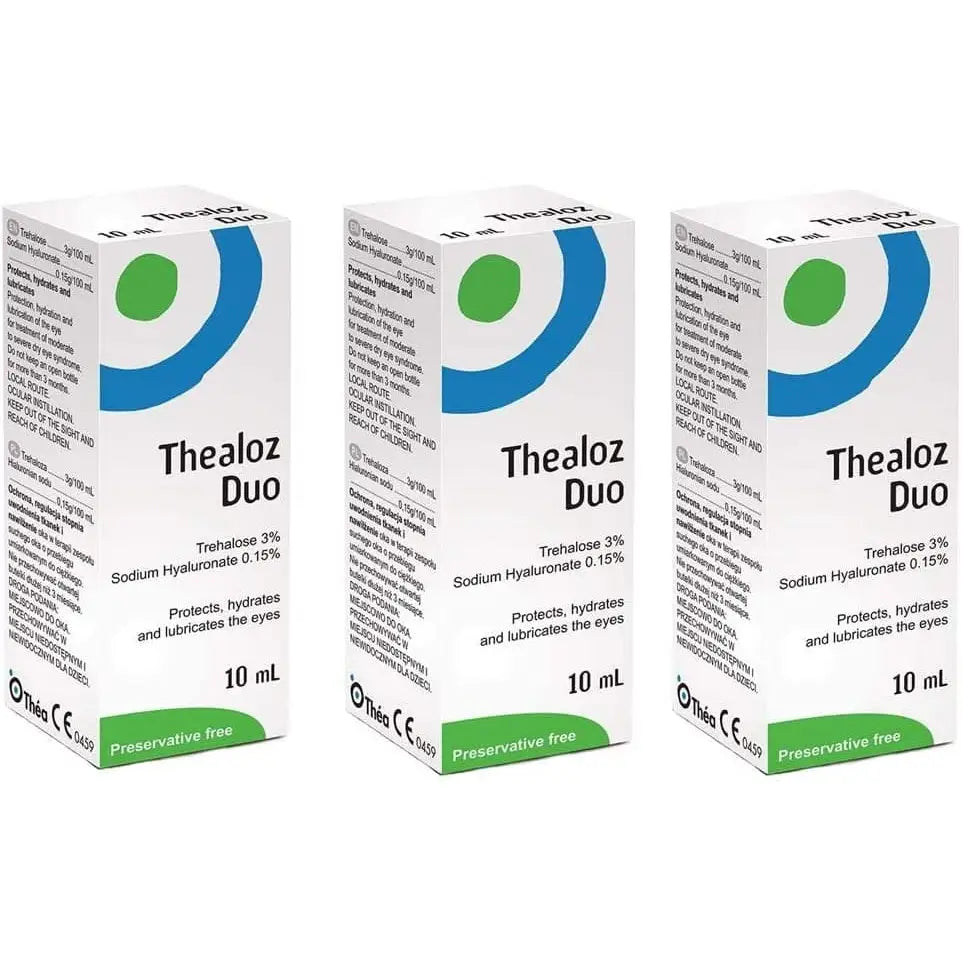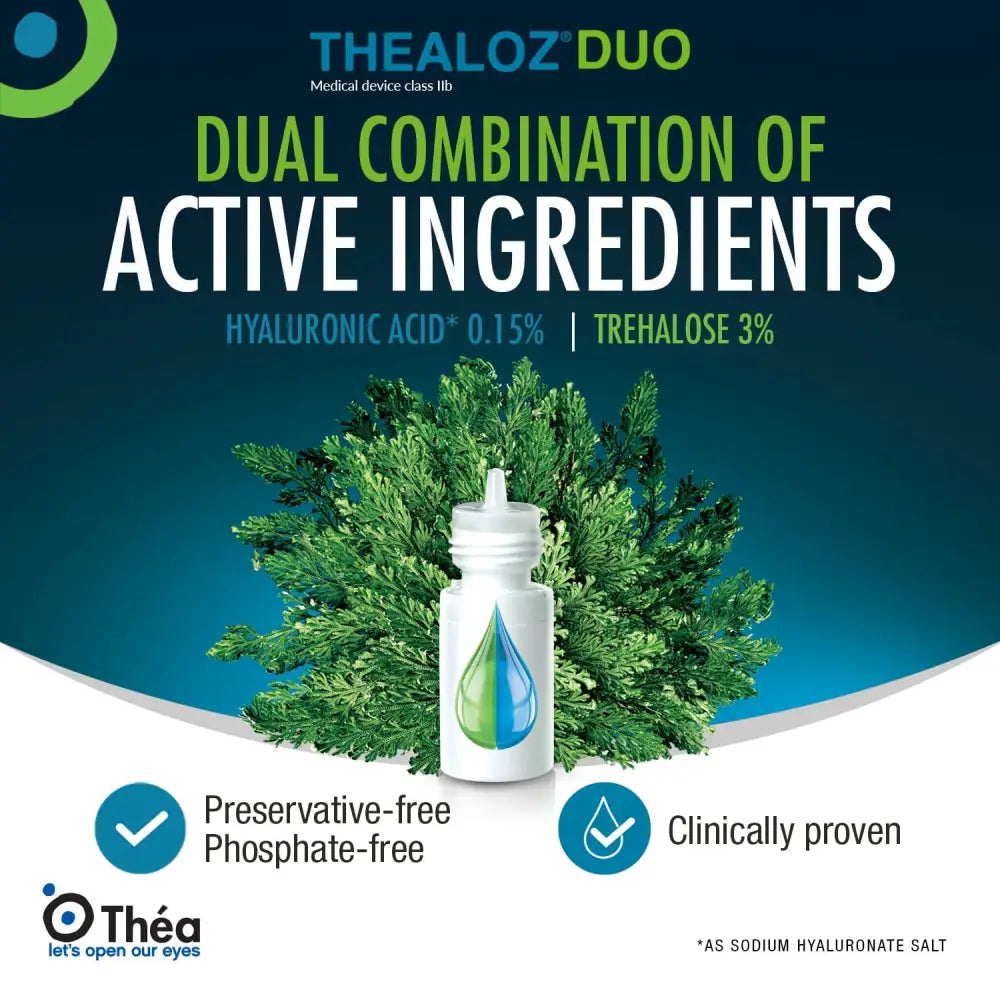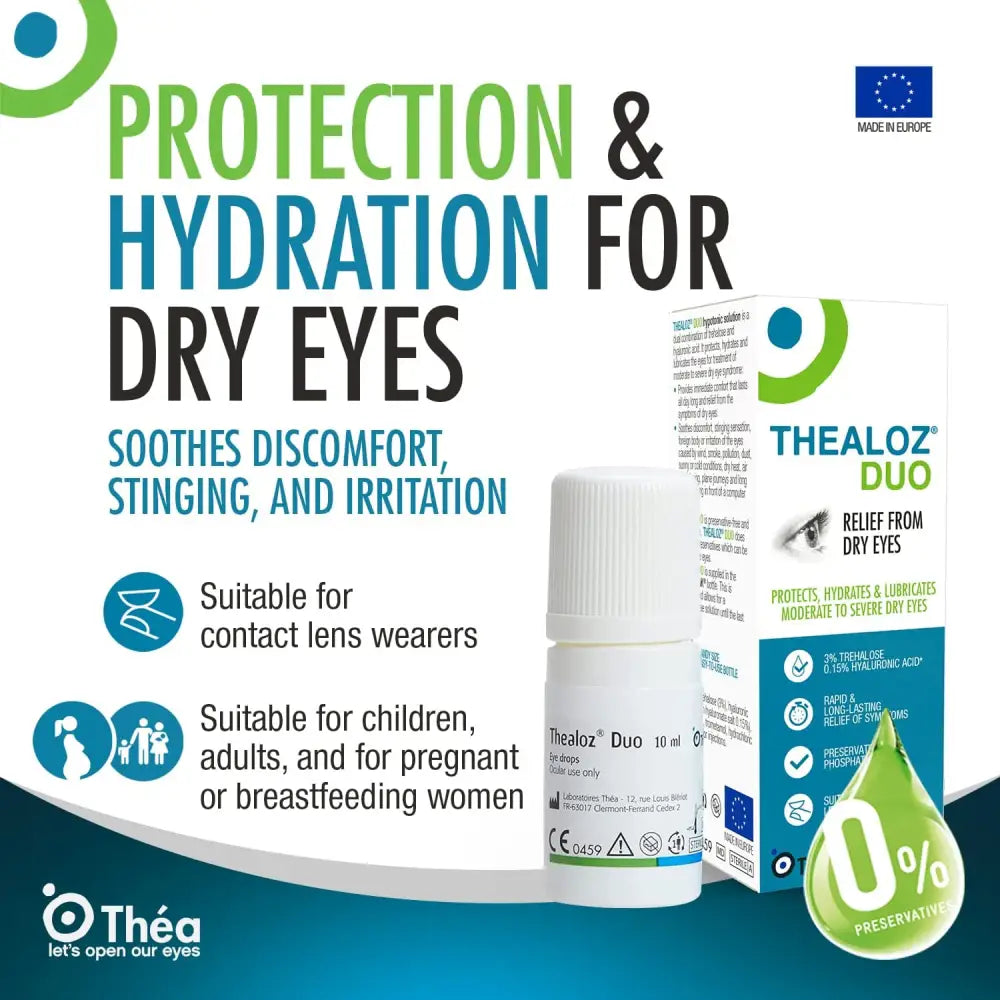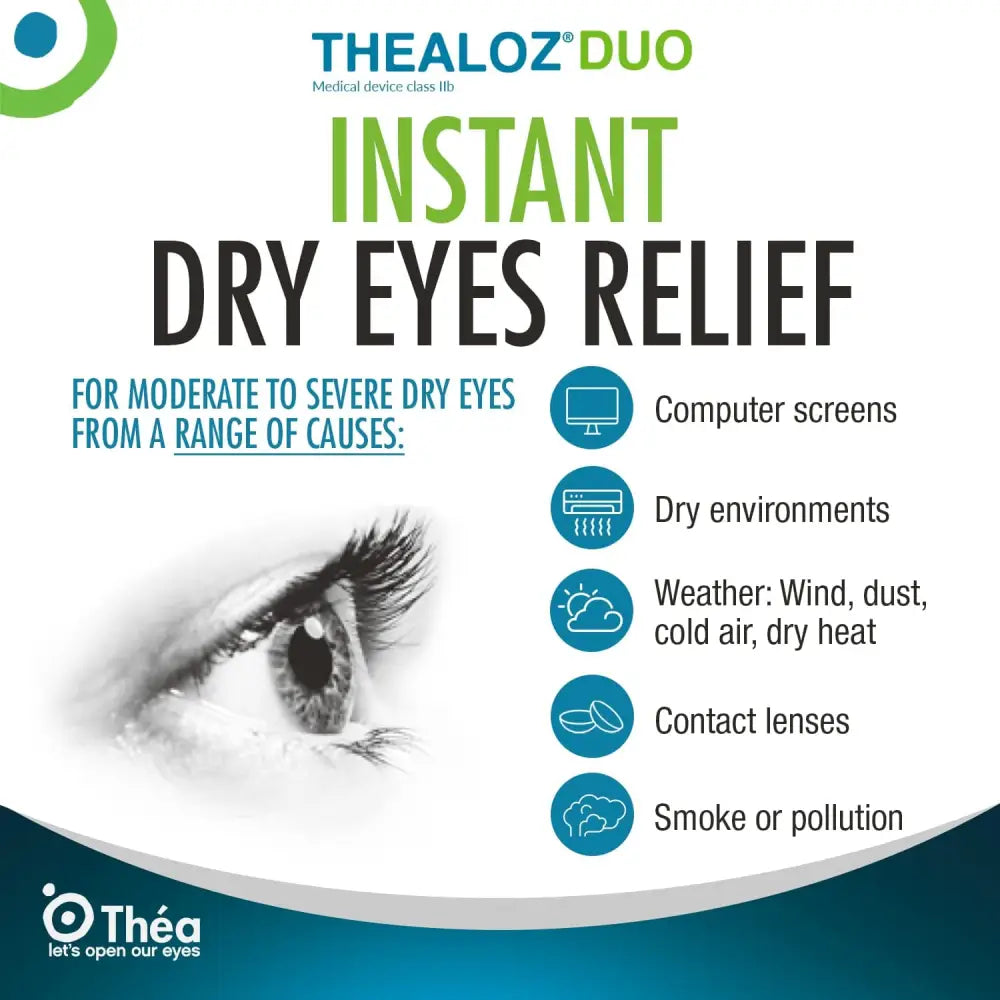 Buy at least 3 products for international free shipping!
Thealoz Duo Augentropfen, 10 ml Solution (3 Pack)
American express

Apple pay

Diners club

Discover

Facebook pay

Google pay

Master

Paypal

Shopify pay

Venmo

Visa
Are your eyes feeling dry, sore and itchy? Try beautycarebag's Thealoz Duo Augentropfen for fast relief. These eye drops are specifically designed to hydrate and lubricate your eyes. Responsibly sourced minerals like sodium hyaluronate, natural hydroxypropyl guar and a pH level of 7.2 provide long lasting, calming effects. Get ready to enjoy refeshed, healthy eyes with Thealoz Duo Augentropfen from beautycarebag.
Thealoz Duo, a preservative free dry eye drop, which uses two active ingredients to offer better lubrication and longer relief from symptoms.

The two agents which combine to provide the benefits for Thealoz Duo are Trehalose (3%) and Hyaluronic acid (0.15%).

Thealoz Duo is ideal for dry eye from a range of causes such as air conditioning, dry environments, working with computers, hormonal Dry Eye and wearing contact lenses.

10ml thealoz duo
We, as Beauty Care Bag, do our best for our customers to experience the return and delivery processes painlessly. You can check our Return & Delivery process by clicking here.