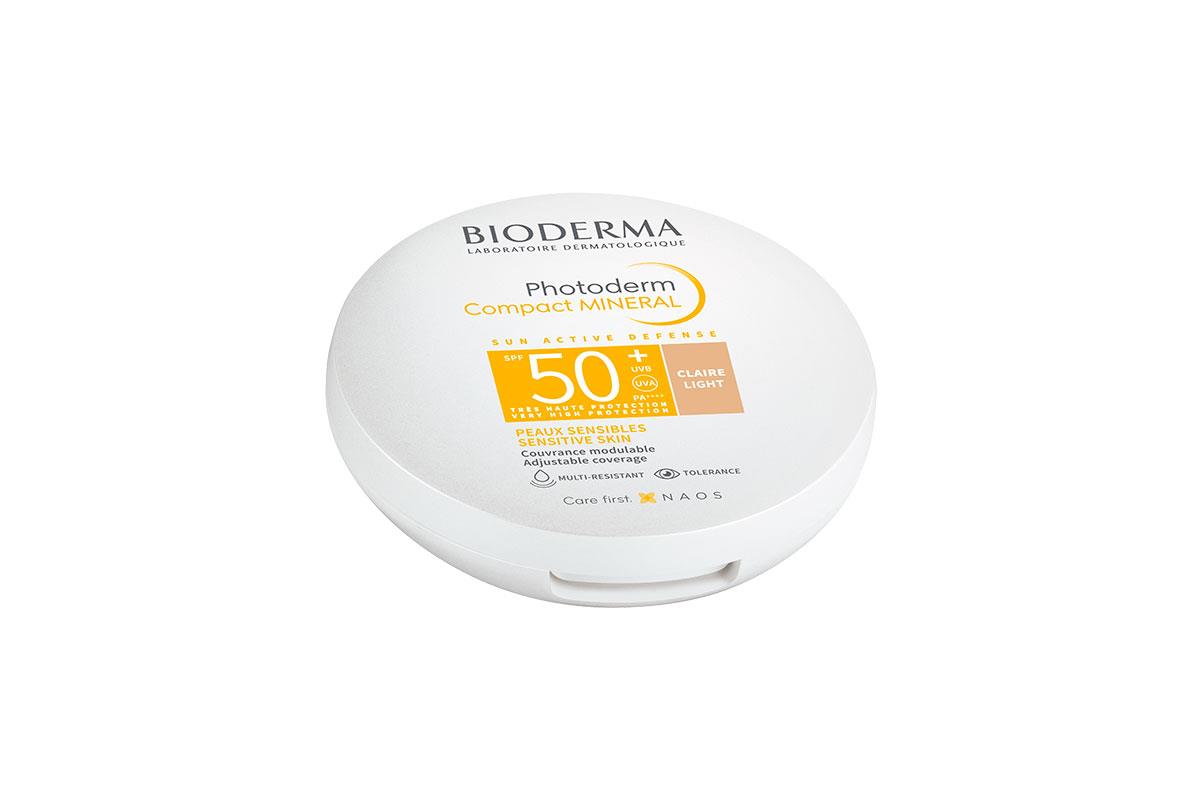 Buy at least 3 products for international free shipping!
Bioderma Photoderm Max Mineral Compact Light SPF50+
American express

Apple pay

Diners club

Discover

Facebook pay

Google pay

Master

Paypal

Shopify pay

Venmo

Visa
Bioderma Photoderm Max Mineral Compact Light Skin Color Powder
A light-colored compact powder with a 100% mineral content and concealer-effective sunscreen that provides very high protection against sun rays for sensitive skin.

Benefits of the Product

Your skin may be sensitive, very light-skinned or freckled. Usually your hair color is also clear. If you go out in the sun without using sunscreen for sensitive skin with a high protection factor, burns and spots may occur on your skin. You are looking for a sun protection product with a high protection factor that minimizes the effects of harmful rays of the sun and provides maximum protection for your sensitive and fair-skinned skin.
Bioderma Photoderm Max Mineral Compact Light can be used to provide safe protection against sunburn and spots with its highly anti-UVB and anti-UVA effect.
With its patented Cellular Bioprotection formula with its special content, it can be used to provide very high protection for skin cells and reduce the risk of skin aging by reducing cellular damage.
Bioderma Photoderm Mineral Compact Light Powder is suitable for use to balance skin tone and for a healthy skin and a pleasant bronze appearance.
It does not leave an oily layer behind with its texture that melts on the skin.
It is water resistant.
We, as Beauty Care Bag, do our best for our customers to experience the return and delivery processes painlessly. You can check our Return & Delivery process by clicking here.